Hi, My name is Dhana Latchmi and I am a Singaporean. This is my personal site where you'll learn all about me, my history (About my ancestors and where they came from), Religion and my way of life in Singapore.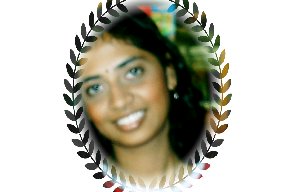 It has been said that he who controls the past controls the future. Our view of history shapes the way we view the present, and therefore it dictates what answers we offer for existing problems. Without knowledge of the past, humans would be forced to constantly relearn scientific discoveries and warfare tactics in a continuing recycle. Comprehending antecedent events allow the observer to rectify erratums and to develop and mature. Being cognizant of one's history allows them to understand where they are now, how they got there and where they can go in the future. History is the most relevant material for an individual (and a society) to analyze because it allows them to benefit from previous experiences and advance.
After you glance through my past, I hope that I have evoked an interest in your own history, your own sense of identity in this world. You have all the Blessings, Good Luck!
Check out my other Web sites; Click on the banners below to visit my other sites. Have fun!