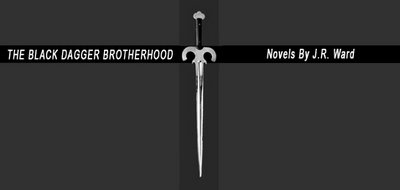 I can't stop dreaming about Zsadist! Vishous just rocks my world and Wrath... God! I love him. I need to make this site for my dark fantasy of them. I've read all of the Black Dagger Brotherhood series, up to "Lover Avenged" and awaiting "Lover Mine". Thank You, JR Ward for letting us (your fans) experience this special universe of yours... Its one hell of a vacation trip for me.
On this home page, I might include some information about how I originally became a fan and about what makes these awesome men so special in my estimation. I Know. I Know I am in love with some characters in a book... but I really can't help it!

Thanks for taking a look at my site. Be sure to get in touch with your thoughts and suggestions. I'll be updating frequently, so please check back often.





The Black Dagger Brotherhood is an erotic paranormal romance series by author J. R. Ward. The series focuses on six vampire brothers and warriors who live together and defend their race against Lessers, de-souled humans who threaten their kind.